Posts for: February, 2016
By Eric Romano DDS
February 25, 2016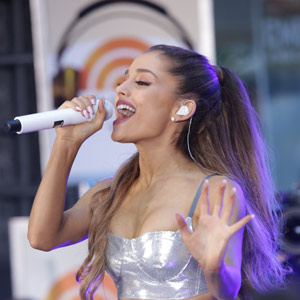 Via a recent Instagram post, pop diva Ariana Grande became the latest young celebrity to publicly acknowledge a dental milestone: having her wisdom teeth removed. The singer of hits such as "Break Free" and "Problem" posted an after-surgery picture of herself (wearing her signature cat-eye eyeliner), with a caption addressed to her teeth: "Peace out, final three wisdom teeth. It's been real."
With the post, Grande joined several other celebs (including Lily Allen, Paris Hilton and Emile Hirsch) who have shared their dental surgery experience with fans. Will "wisdom teeth removal" become a new trending topic on social media? We aren't sure — but we can explain a bit about the procedure, and why many younger adults may need it.
Technically called the "third molars," wisdom teeth usually begin to emerge from the gums between the ages of 17 and 25 — presumably, around the same time that a certain amount of wisdom emerges. Most people have four of these big molars, which are located all the way in the back of the mouth, on the left and right sides of the upper and lower jaws.
But when wisdom teeth begin to appear, there's often a problem: Many people don't have enough space in their jaws to accommodate them. When these molars lack sufficient space to fully erupt (emerge), they are said to be "impacted." Impacted teeth can cause a number of serious problems: These may include pain, an increased potential for bacterial infections, periodontal disease, and even the formation of cysts (pockets of infection below the gum line), which can eventually lead to tooth and bone loss.
In most cases, the best treatment for impacted wisdom teeth is extraction (removal) of the problem teeth. Wisdom tooth extraction is a routine, in-office procedure that is usually performed under local anesthesia or "conscious sedation," a type of anesthesia where the patient remains conscious (able to breathe normally and respond to stimuli), but is free from any pain or distress. Anti-anxiety medications may also be given, especially for those who are apprehensive about dental procedures.
So if you find you need your wisdom teeth extracted, don't be afraid to "Break Free" like Ariana Grande did; whether you post the results on social media is entirely up to you. If you would like more information about wisdom tooth extraction, please call our office to schedule a consultation. You can learn more in the Dear Doctor magazine articles "Wisdom Teeth" and "Removing Wisdom Teeth."
By Eric Romano DDS
February 10, 2016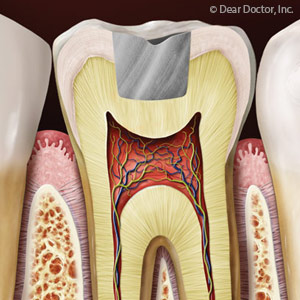 Recently, a number of new filling materials that mimic tooth color have come into popular use and, so far, have proven more durable than past versions. Even so, the traditional metal-based dental amalgam remains a viable choice, especially for less visible back teeth and their higher biting forces.
Used for more than a century, dental amalgam is a metal alloy composed of silver, mercury, tin and copper. The mixture is carefully proportioned so that potentially hazardous mercury is kept to a minimum and bonded with the other metals. Amalgam in its initial form is quite pliable so that it can be molded into the tooth structure under repair. Afterward it sets hard to form a durable filling that can withstand the daily force generated when we bite and chew food.
Besides durability, dental amalgam rarely causes an allergic reaction in a patient, and it's easy for trained dentists to apply. On the downside, however, it can cause temporary temperature sensitivity in the tooth just after filling, and the tooth itself may require some removal of healthy structure to help keep the filling in place. And from an aesthetic point of view, its metallic appearance is considered unattractive especially for front teeth.
The presence of mercury in amalgam has also raised concerns over the years. "Free" mercury — atoms that escape through vapor emitted by the metal — can enter the bloodstream and potentially harm the nervous system. But after extensive study and research, U.S. and international health bodies including the American Dental Association have concluded any free mercury released during chewing is extremely low and well below any harmful levels. These studies have also found no ill effects in either children or adults with dental amalgam fillings.
Deciding on the type of filling material to use — dental amalgam or a newer composite resin, resin ionomer or glass ionomer — depends on a number of factors including the location of the teeth to be filled, the extent of decay and your personal preferences. Taking these into account, we'll be happy to discuss which type of filling will suit you best for repairing decayed teeth.
If you would like more information on filling material options including dental amalgam, please contact us or schedule an appointment for a consultation. You can also learn more about this topic by reading the Dear Doctor magazine article "Silver Fillings — Safe or Unsafe?"