Posts for: January, 2014
By Eric Romano DDS
January 23, 2014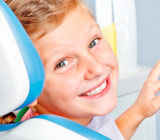 Local anesthesia has emerged over the last half century as one of the most effective tools in dentistry. Its use has literally revolutionized pain control and led to a new description of care known as comfortable dentistry.
The term "local" indicates that the numbing agent is applied only to the area affected by the procedure to temporarily block nerve sensation while the patient remains conscious. Some topical anesthetics are applied to the surface of the lining tissues of the mouth with a cotton swab, adhesive patch or spray to immediately numb the area. While topical anesthetics are sometimes used to increase comfort during teeth cleaning, they're most often used to block the feeling of the needle prick of an injectable "local" anesthetic. Injectable "local" anesthetics provide a deeper numbing of the teeth, gums and bones.
Along with other calming or sedative techniques, local anesthesia is especially helpful in lowering a patient's anxiety and stress levels during treatment. It's a necessity during treatments like decay removal, deep root cleaning, fillings, tooth extractions or gum surgery because the nerve-rich tissues of the mouth are especially sensitive to pain. There are some treatments, however, that don't call for anesthesia such as enamel removal or shaping (unless the more sensitive dentin below the enamel layers has been exposed).
One common complaint about local anesthesia is the lingering numbness a patient may continue to feel even a few hours after their visit. This inconvenience can be reduced by using different types of anesthetics, and there are now agents that can be applied after a procedure to reverse the effects of an anesthetic.
Local anesthesia benefits both you the patient and your dental professional — you're more comfortable and less stressful during your visit, and your dentist or hygienist can work more effectively knowing you're at ease. A pain-free, anxiety-free treatment atmosphere contributes greatly to your long-term dental health.
If you would like more information on the use and benefits of local anesthesia for dental procedures, please contact us or schedule an appointment for a consultation. You can also learn more about this topic by reading the Dear Doctor magazine article "Local Anesthesia for Pain-Free Dentistry."
By Eric Romano DDS
January 08, 2014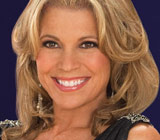 Everyone knows Vanna White as the elegant co-host of the popular game show Wheel of Fortune. But here's one thing you may not know: White is listed in the Guinness Book of World Records as television's most frequent clapper, with an average of 720 claps per show — that's over 28,000 per season! And here's something else: the star with the megawatt smile wore braces as a kid, and she's not too shy to talk about it.
"I only had to wear them for a year and it was a good experience for me," she told an interviewer for Dear Doctor magazine. But when it was time for her son to get them, White noticed something different. "We used to have those silver bands that went all the way around each tooth, and they don't have that anymore. It is fascinating to see how far they have come."
We're glad she noticed! In fact, orthodontic appliances have advanced a good deal in the past decade or so. Instead of using metal bands, brackets holding the wire part of braces are now typically attached directly to the teeth with a dental adhesive. For an even less obtrusive look, ask about using colorless brackets instead of metal ones — that way, the only part that's clearly visible is the thin wire itself. And in some situations, braces can be placed on the lingual (tongue) side of the teeth, making them all but invisible.
Another type of nearly invisible appliance is the clear orthodontic aligner. The aligner system consists of a series of precision-made transparent "trays" that fit over the teeth. Each tray is worn for a few weeks, and each moves your teeth by a small amount; together, they can help correct mild to moderate orthodontic problems. And the best part — they're really hard to notice! That makes them perfect for both adults concerned about a "professional" look, and image-conscious teens.
So if you're a TV star — or if you'd just like to have a brighter and better smile — it's never too late to get started! If you would like more information about orthodontics, please contact us for a consultation. You can learn more in the Dear Doctor magazine articles "The Magic of Orthodontics" and "Clear Orthodontic Aligners."